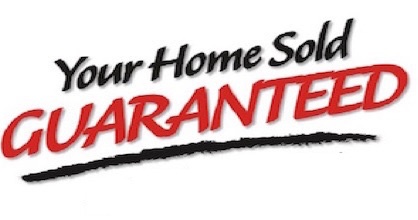 100 Percent Guaranteed Sold
The first time I spoke and performed on Atlanta Live television, I instantly understood what pressure really is. There are no redos or rewinds. You make your stand, you commit and you deliver.
I don't make light of this program. We stand by our techniques and processes, combining old school methods with new age methods, consisting of next level internet marketing, 5 Star level prospecting, and the utilization of strategic multiple listing service metrics allowing us to make contact with a daily list of "real" families…pre-approved and searching intently for a home in your area , that virtually guarantee each sale…the sale of your home for market value.
Because of this, we take on all the risk. If we don't perform in the number of days we obligate ourselves to, we will sell your home for free. I must say…we have no intent on selling your home for free because the process works all the time. Your home will sale…at market value or higher.
How does the Guaranteed Sold Program work?
When you list your home with us, you may receive our written guarantee that we will sell your present home at a price acceptable to you or we sell it for free, ie you pay no listing commission at all and we will continue to promote and market your property.
Do I have to do the Guaranteed Sold Program?
Absolutely not. This program is not for everyone and for every home. Many sellers choose our equally awesome Hassle-Free Listing Program.
What is my guaranteed price?
This is undoubtably the next question that you have. It's a very common question, beyond any program. A seller wants to know what the market will give for his or her home. Once we complete a thorough on-site examination of your home, we will perform a detailed market analysis detailing your homes value and the entire pricing structure before we market your home.
Contact us about our Guaranteed Sale Program
Call Titus – 863.838.5489